If you are looking to buy Bitcoin (BTC) or other cryptos in Belgium, you may have already noticed that some trading and crypto buying and selling platforms prohibit Belgian residents.
Fortunately, there are many quality platforms where it is possible to buy bitcoin and cryptocurrencies from Belgium. Let's take a closer look.
Buying Bitcoins in Belgium: the best crypto platforms
Bottom Line
Advantages
DISADVANTAGES
n°1 in BELGIUM
1
Bit4you 🇧🇪
100% Belgian platform
Read more
Bottom Line
Bit4you is the first Belgian crypto platform. Here you can buy bitcoin and many other cryptocurrencies.
Advantages
✔ Simple interface, ideal beginner.e.
✔ Very simple registration, via it's me or Belgian national card.
✔ Bancontact compatible.
✔ In accordance with the Belgian law.
✔ Very good support (located in Brussels).
✔ Demo account to get started.
DISADVANTAGES
❌ About 70 cryptos only.
2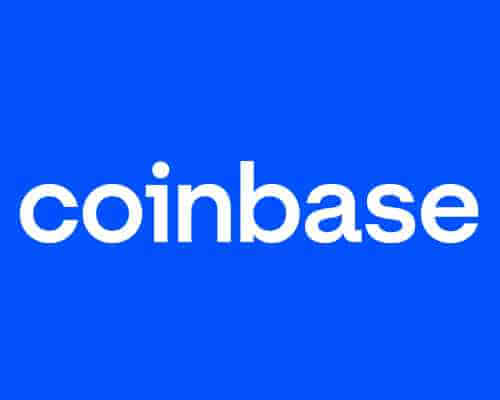 Coinbase
One of the global giants.
Read more
Bottom Line
Coinbase is one of the most well-known and reliable platforms worldwide. It is very easy to use.
Advantages
✔ Simple interface, ideal For beginner.
✔ Simple registration.
DISADVANTAGES
❌ About 70 cryptos only in standard account.
3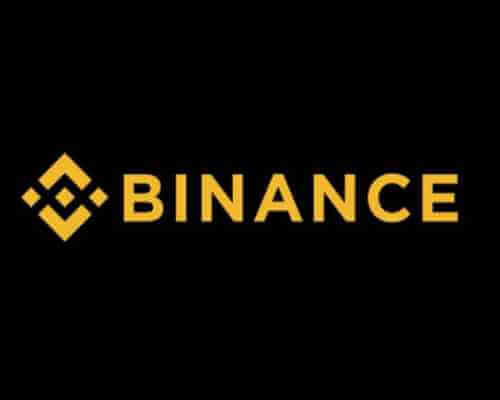 Binance
The experts' favorite
Read more
Bottom Line
Binance is the leading platform in its market. It offers advanced cryptocurrency trading. It too is very reliable.
Advantages
✔ Lots of cryptocurrencies available.
✔ Advanced trading functionality.
DISADVANTAGES
❌ Quite complicated for beginners.
❌ Not yet regulated in Belgium.
1. Bit4You, the Belgian platform for bitcoin and cryptocurrencies
No, you're not dreaming. Our beautiful country has one more nugget with Bit4you.
This platform powered by two Belgian entrepreneurs Sacha Vandamme and Marc Toledo has been on a roll since its creation.
It has recently passed the 10,000 registrants mark (mostly Belgian) and is proving to be one of the best European platforms to buy crypto-currencies.

Bit4You's crypto offering and fees are clearly advertised on the homepage.
Here are the reasons for Bit4you's success:
A simple interface, easy to grasp even for beginners.
The easiest registration process on the market. You can even register via the itsme application.
Possibility to make deposits via your Bancontact card (impossible with competitors).
Fully compliant with the Belgian cryptocurrency tax system.
No exchange fees, only deposit fees (unheard of in Europe).
A very reactive and human support.
A list of reliable, promising crypto-currencies with liquidity.
A demo account, to get started with crypto trading without risking your capital.
As you can see, if you're a beginner and Belgian, you'll be hard pressed to be better served anywhere else than on Bit4you. Here is a demonstration of the interface.
2. Coinbase, the global crypto platform behemoth, easy for beginners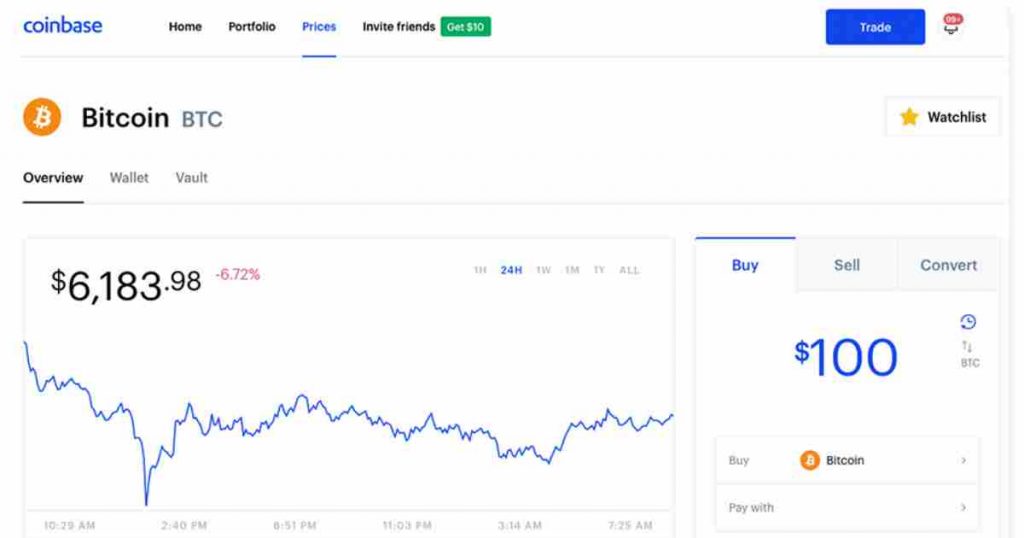 Coinbase brings together a lot of interesting factors when starting out in cryptocurrency. Coinbase accepts residents from many countries, including Belgium.
On the one hand, it is the most reliable and serious platform in the world. It is a bit like the world bank of cryptos. Used by experts and beginners.
On the other hand, the interface is very easy to use, it is difficult to make mistakes and to get the wrong button.
The list of available cryptos is interesting; not exhaustive, certainly, but largely sufficient when you are a beginner.
The fees are in the average of the market. From Belgium you can use the following payment methods on Coinbase:
Sepa transfers (1 to 3 days delay).
3D Secure Card: for quick purchase of cryptocurrencies (instant).
Instant Withdrawal Card: for quick withdrawals (instant).
Sofort: for adding money (up to 8 days).
Paypal: for cash-out (instant).
Apple Pay: for instant purchase of cryptos.
GooglePay: for instant purchase of cryptos.
3. Binance, for crypto currency trading experts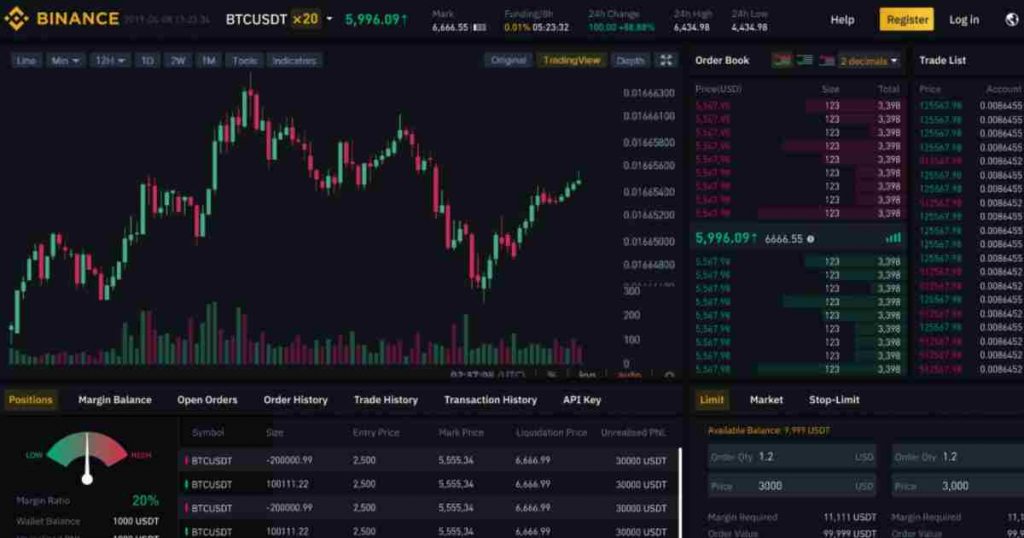 The somewhat complex interface of Binance
Binance is the other giant in the world of "cryptocurrency exchanges". It is probably the most comprehensive platform in terms of crypto currencies and trading features.
We recommend it with our eyes closed, unless you are a beginner in cryptocurrency. Even if you're not a beginner anymore, for that matter.
The interface is a bit complex, and the possibilities are so immense that you get lost quickly.
Binance therefore requires a certain amount of expertise in order to avoid making mistakes.
Again, no problem to register from Belgium.
4. Swissborg, the easiest mobile crypto currency app on the market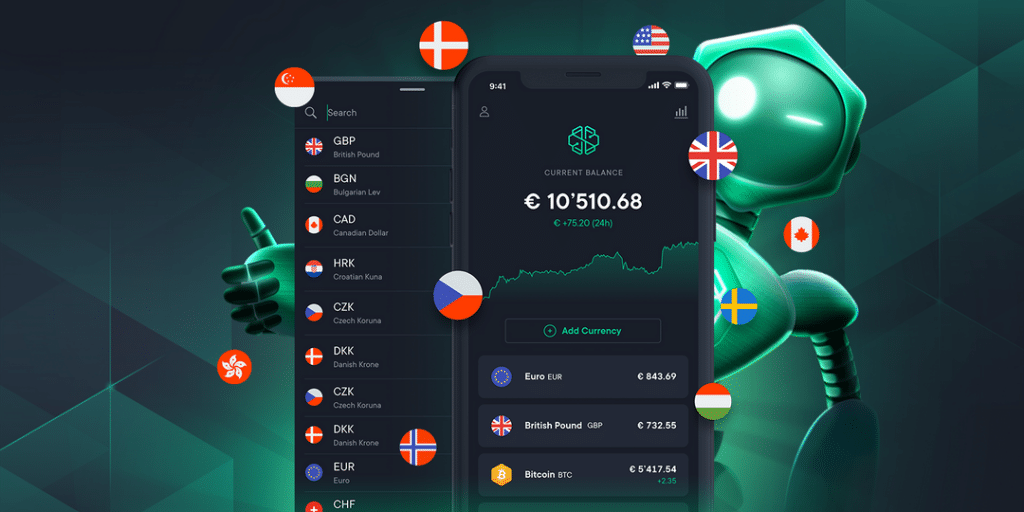 Swissborg is a nugget.
The Swiss application carried by a young and dynamic team is one of the best in the world for its ease of use and its features.
Thought as an application to manage its cryptocurrency savings, it has innovative features, such as staking (generating interest from its cryptos).
The list of available cryptocurrencies is quite limited at the moment, but all the ones present are promising projects. Moreover, the application has its own cryptocurrency, CHSB, which still has a lot of growth potential.
Note that Swissborg offers an attractive referral program: you can get a bonus of €1 to €100 in bitcoin when you sign up, and you can refer your friends/family afterwards and earn the same bonus on their first deposit.
The application is fully compatible with banks. It even happens that from a KBC bank, transfers take less than 2 minutes.
How to buy crypto currency in Belgium?
Let's take a look at the different payment methods available to buy your Bitcoins or other virtual currency.
Buy crypto by credit card
Most crypto platforms allow you to pay with your bank card, Bancontact or credit card. You will have to choose your payment method (Mastercard, Visa, Bancontact…) and share your information like on Bit4You.
Always be careful to choose a trusted platform, like the ones we have listed in this article, and not to give your personal information to just anyone.
Buy crypto via Paypal
If you have a Paypal account, you can buy or sell cryptos by linking your account to certain platforms. This is especially the case with Coinbase, which offers many options including withdrawal via Paypal. From Belgium, you can also use BTCdirect and Bitvavo for payments via Paypal.
Buying crypto via trading platforms
Trading platforms allow you to buy your cryptos with fiat currency (euros, dollars…), but also by exchanging them for another virtual currency. You can buy bitcoin, buy Ethereum or other cryptocurrencies.
Where to find a Bitcoin ATM in Belgium?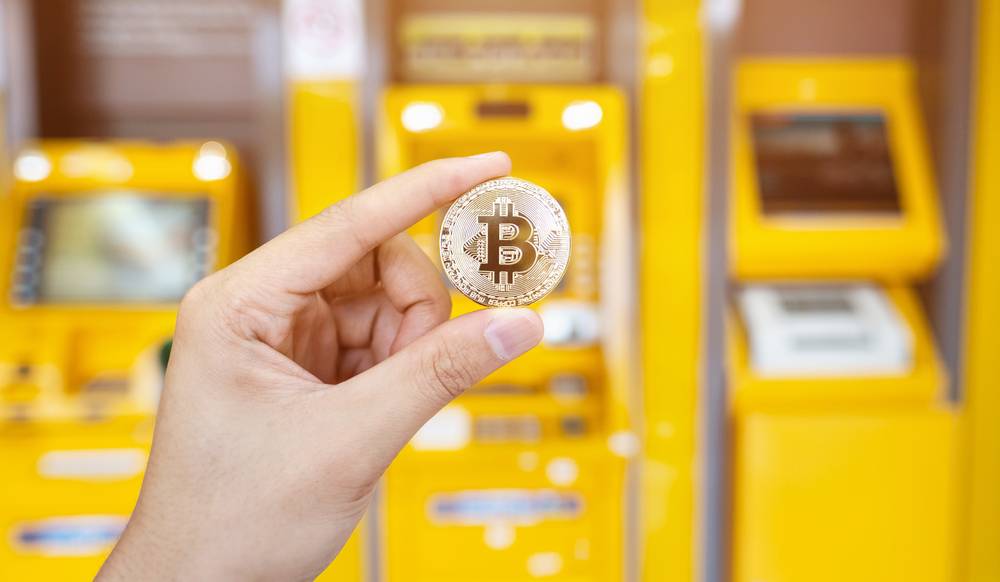 Bitcoin BTC ATM in Belgium
You probably know that in order to buy bitcoins in Belgium, you can either buy from an online platform or use an ATM.
There are about 20 Bitcoin ATMs in the flat country of Belgium:
4 in Brussels
6 in Ghent
6 in Antwerp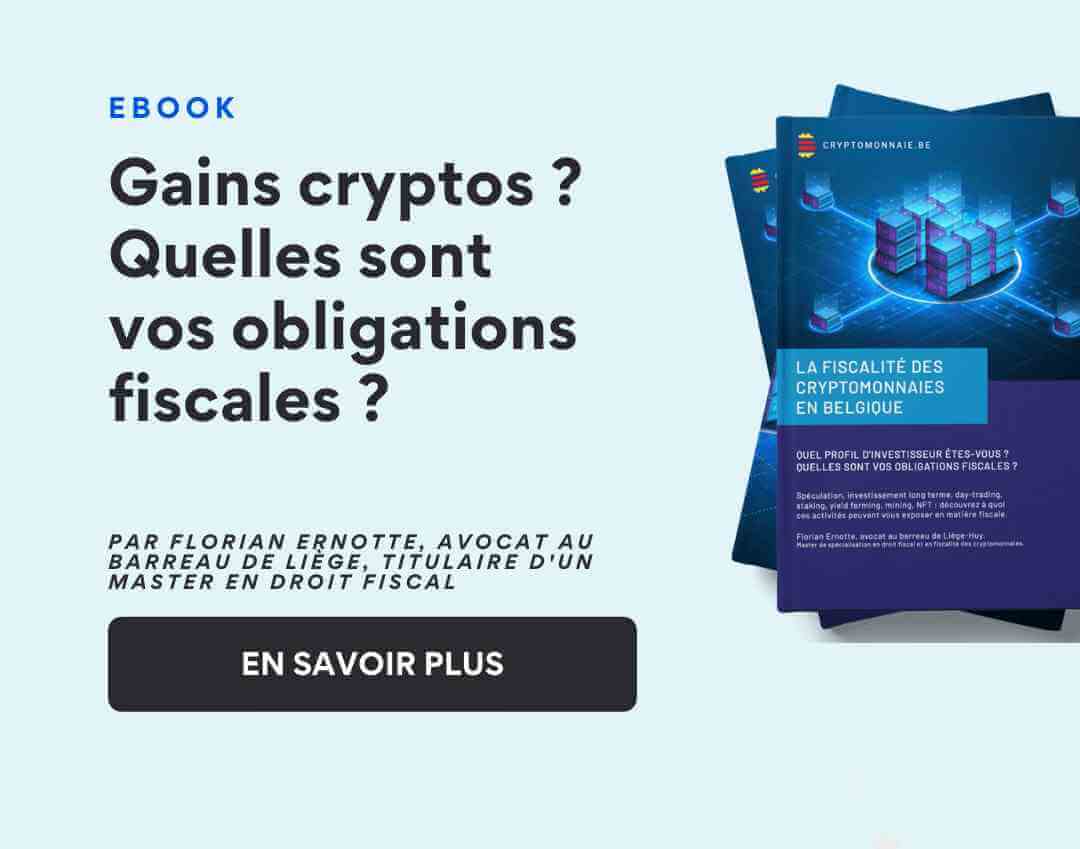 1 in Liege
1 in Hasselt
etc.